Sterilization Process Equipment
Design and manufacture of product handling trays, Ultrasonic baskets and process equipment for the Pharmaceutical and Medical Industries
NGS has worked with a number of customers in the Pharmaceutical (Pharma) and Healthcare sectors in Ireland and the USA. We provided specialised metal fabrications that allow these customers to meet their demanding product manufacture and sterilization needs.
Our highly skilled engineering team understand the requirements and regulations that control pharma and healthcare companies and are experienced in the design of bespoke solutions for these industries. Our projects include design, development and manufacture of sterilisation trays for leading global pharmaceutical companies.
Our products for the Pharmaceutical and Healthcare industries include:
We also have the capability to design and manufacture systems that need to be sufficiently robust to be used in hostile (corrosive or high temperature) environments and can apply special coatings or treatments to these products.

Product handling trays are used in the manufacturing process for medical tablets, capsules or vials, IV solution bags etc. in the pharmaceutical and biotech industries. These trays are use for material handling and product sterilization.
NGS can work with clients in the development of pharmaceutical handling trays. Our designers will work with you to ensure that the handling trays are designed to work with your automated manufacturing processes while meeting the stringent requirements that need to be followed for medical equipment development.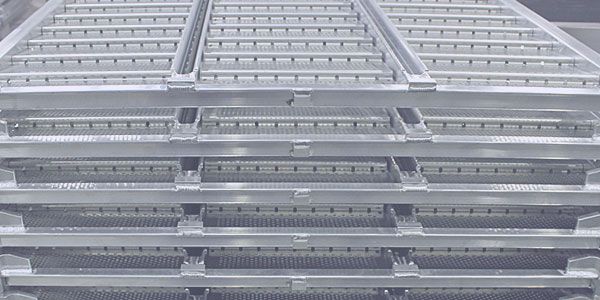 NGS design and manufacture metal dipping baskets for use in the healthcare and pharmaceutical industries. These baskets are produced to meet the requirements of the application and are custom designed to fit the equipment they are used with.
Dipping baskets are used for cleaning and for coating processes and can be manufactured with a range of surface finishes and with any features required by the processing application.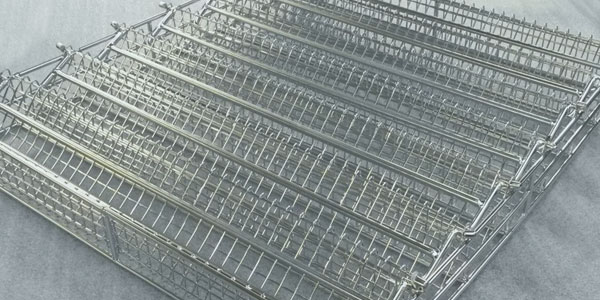 NGS have a dedicated Cleanroom division that specialises in Modular Cleanrooms, Pharmaceutical Cleanrooms and Cleanrooms tailored to our clients particular needs and space constraints.
Visit our NGS Cleanrooms website for more information about the services that we offer.